The new, the exciting, and the scandalous! Oh – how I sometimes wish I were born in an era where it felt like we were on the verge of a revolution. A revolution of style and life style!! (That said; we might just be living on the verge now…?)
The Roaring 20's holds host to many triumphs: Women's rights and our movement into the work force, music and scientific discovery. It was a time of rebuilding, rediscovering and reinventing! Most importantly, it was a significant shift in style and fashion in general! Beautiful head pieces, comfortable floating dresses, black, gold and champagne palettes. Oh -so glam.
Its no wonder we are once again feeling inspired by this point in time, how could we not?
Via: bait and switch


Via: Chic Vintage Bride



Kate Moss used 1920's inspiration for her (gasp-worthy) big day.... and who doesn't need another excuse to look at these pics...
Via: fashionista.com
And Tori Spelling also went with a classic 1920s look on her wedding day. Rarely listed as a style icon, this pic of Tori is somewhat different and proves that the vintage look is totally pretty, elegant and timeless.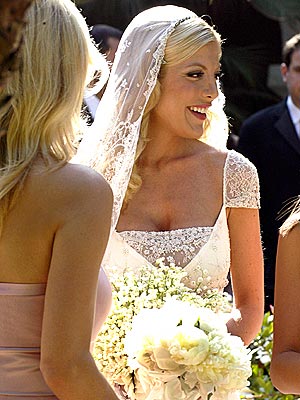 Via: people.com
And here's a couple of extra inspiration pics we're loving.
Via: Green Wedding Shoes
Via: Kendra Scott Design
We imagine a 1920s wedding involving lots of crystal vases and brass pieces. Soft muted tones like cream, gold and blush. Red lips and classic roses. Perhaps a jazz band playing in the corner. It's all about glamour, old hollywood style.
If you're planning a vintage wedding in Adelaide, there are plenty of great suppliers that you should check out..
In Love Again Vintage Bridal at Largs Bay has a range of original vintage dresses to try on, as well as custom-made head-pieces. Rene is also offering styling if you need some help achieving the overall look.
Gemma Vendetta does hair and makeup in the vintage style, and even uses actual methods that were used at that time.