Pod & Pea
is not just about hiring and styling. We're also about inspiring.. giving you ideas to help personalise your wedding and make it pretty too. Which leads us to today's post.
Recently I was talking to a 'bride-to-be' friend who doesn't know if she wants flowers at her wedding. She was wondering what else she could hold on to, if not a bouquet. After all, it's nice to have something to do with your hands.. especially if you're nervous!
This is the kind of non-traditional quandry that I enjoy! I love an alternative bride, a non-traditional wedding, and coming up with different solutions!
I'm not sure why said Bride-to-Be doesn't want flowers (we just launched straight into a discussion of alternatives!). I adore flowers, but imagine people might be adverse to bouquets for budget reasons or allergy reasons or maybe environmental reasons? and of course just plain taste!
Regardless, I'm not here to judge - I'm here to inspire! Erica, this one is for you!
There's lots of unique ideas, so I wont feature the usual
parasols
or
corsages
or
button bouquets
that you have seen before as alternatives to bouquets (check out the links if you like though!). Here's some more alternative ideas.
Clutches
are perfect and practical. They are ladylike and pretty, don't look out of place (seeing as though we always carry handbags!) and they would also be so handy on the day for holding lipstick, speechnotes, phone, etc. The thing I like about this idea is that they would also double as a gift for your bridesmaids.. you could get them all slightly different ones.
The ones below from Adelaide-based
Kitty Came Home
are handmade from vintage fabric and come in gorgeous colours and patterns.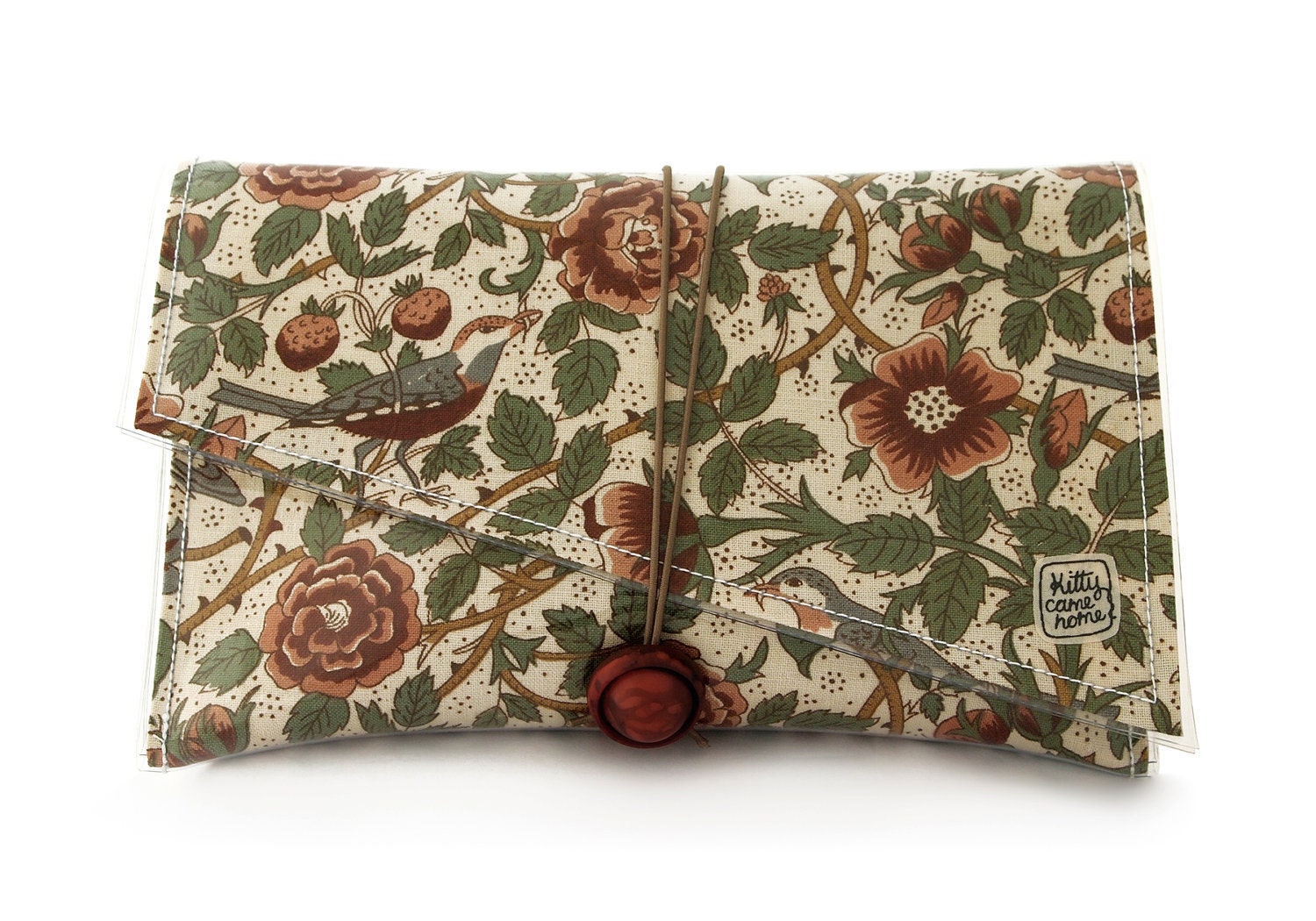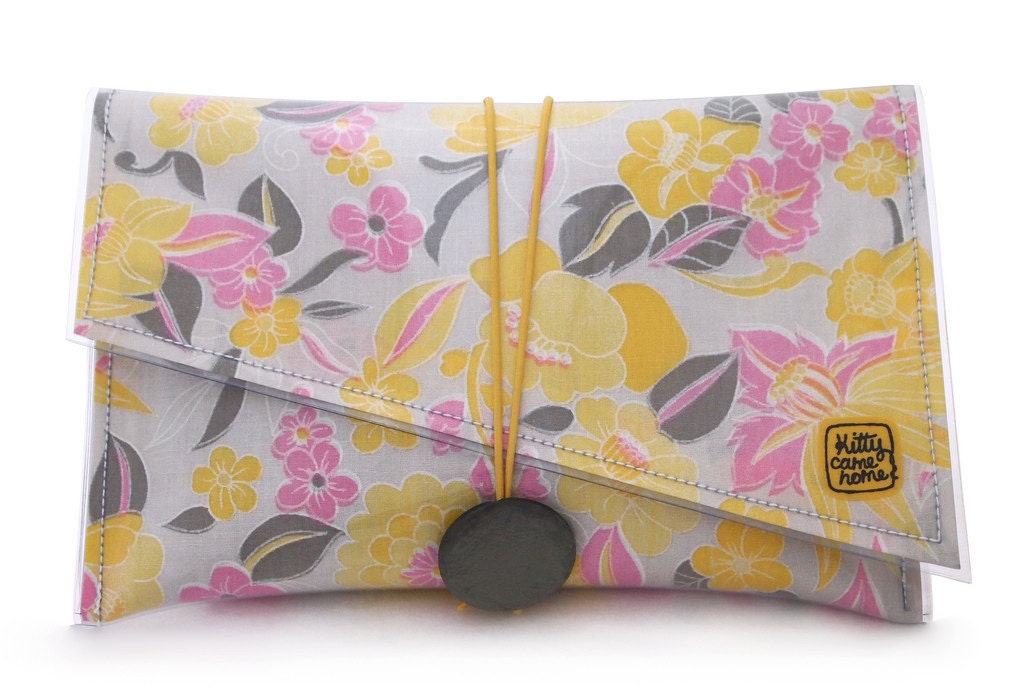 Pinwheels
are bright, fun and unique. Imagine them spinning in the breeze as you walk down the aisle!
Paper Flowers
- How simply GORGEOUS are these giant paper flowers that were featured on Green Wedding Shoes yesterday?? Yes, they are made of PAPER... and the clever little bride made them herself!! Take that, allergies!
Pom-Poms
- We hadn't thought about this ourselves, but we recently discovered
Pom Pom Princess
and she had this sweet idea. She made these little babies for some bridesmaids to carry down the aisle. They look cute and whimsical.
Books
- If you're religious, a bible could be your thing.Or maybe you and your partner are the literary kind and have a favourite book or poet. That could work too.
Lanterns
- if you happen to be getting married at dusk, lanterns (or sparklers or candles) would be a lovely way to light your way down the aisle.
Fans
- OK, so this sounds typical and you may have seen it before.. but fans come in all sorts of designs, and can be really pretty! Like clutches, these serve a purpose if you're getting married on a hot day!
Balloons
- They're often the 'forgotten' decoration. So over-used at kid's parties and back in the 80s that we disregard them now. But there is something very pretty about balloons. Particularly giant ones! And they're cost effective too. We can imagine seeing these appear over a hill as the bride makes her way to her groom!
We know there are more ideas out there.. so feel free to share any that we've missed . I'm sure my bride-to-be friend would appreciate your suggestions!